More than a game.
Carey Price is a huge name in the hockey world and is highly respected for his genuine character off the ice. It's no secret the role of a professional athlete comes with the constraints of a very focussed and busy schedule. That didn't stop him from brightening the day of Anderson Whitehead just last week after practice, a young fan who recently lost his mother to cancer.
Check out the video below post by Anderson's aunt, Tammy Whitehead:
I wanted to share this video of my nephew Anderson, meeting his idol, Carey Price of the Montreal Canadiens. Last year as Anderson's mom was dying of cancer she promised she would do everything she could to make his dream come true. Unfortunately, she passed away before that could happen but through some very kind and generous friends we were able to arrange a visit to the morning skate. As you can see in the video, Carey Price was a class act not only giving Anderson two signed sticks, a signed puck, signing his jersey and mini stick but he also gave him the biggest hug. Words cannot describe how much this meant to Anderson and we are forever grateful to this wonderful man.
It's amazing how a small act of kindness will have a such a lasting affect on the rest of Anderson's life. Kudos, Carey.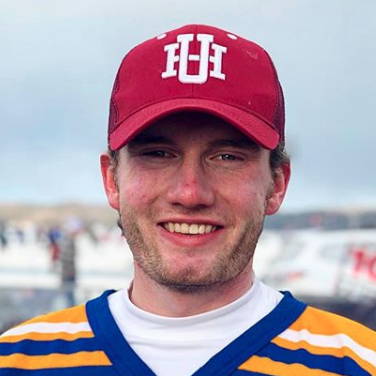 Sebastian Tomas of Ottawa, Ontario is a recent marketing graduate and newest Unsung Hero intern. His current goals include developing his marketing portfolio by connecting with like-minded individuals while continuing his studies in graphic design.