Meet Rudie Jay — she is an ambitious full time yoga instructor in Ottawa, Ontario. Her passion for work in the yogi space has lead her to launch a brand new podcast with the intent of connecting with others and providing positive insight on self-doubt, overcoming challenges, and bringing visions to life.
Tell us a bit about the beginning of your yoga journey and when you knew you wanted to pursue entrepreneurship in the yoga and health industry.
I grew up with a lot of anxiety surrounding mental health. This was the most challenging during my five years balancing my undergraduate degree, working three part-time jobs, and trying to keep up with a social life. I started to realize that exercise was the only way to combat my symptoms and keep me on track, so I have always been involved in the fitness world. Yoga came much later. I attended a hot yoga class with a friend and absolutely hated it! I felt like everyone was part of some cult that I didn't understand. Fast forward years later, post-grad, when I moved back in with my mom to a little town with only two gyms and one yoga studio. I figured I would try again to make the yoga thing work. There I was, amidst the biggest shift of my life, having just graduated from University, moved cities, and without a clue as to what my next steps would be. Naturally, the teacher's intention for this particular class was to embrace change. Somehow I felt like this was a sign that I was in the right place, so I kept going back. I began steadily practicing daily for one full year. I loved that every time I stepped on my mat, I experienced something new. I was learning about my body, the way it moved, felt, where it lacked strength, and where it was stable. When everything around me began to change even more and I took two months off to travel, changing cities once more moving to Toronto, Ontario, yoga was my only constant.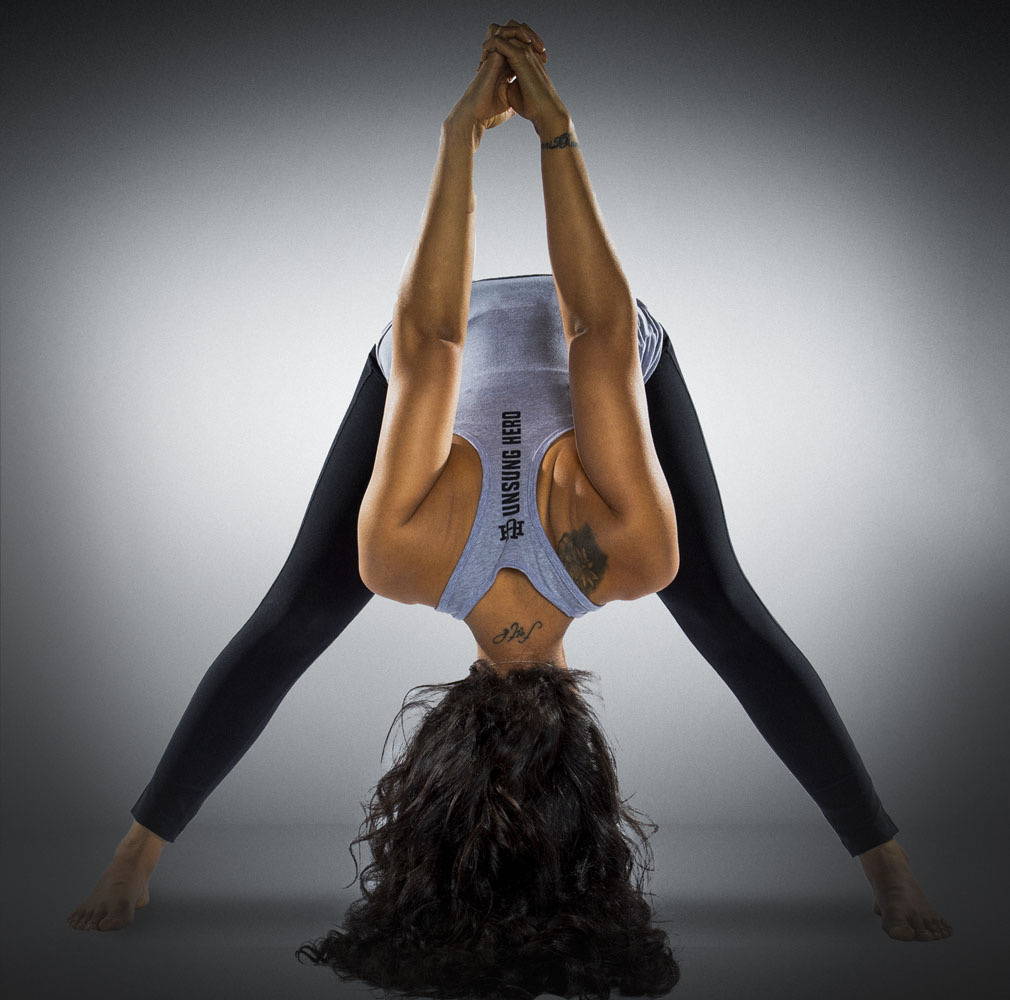 After about two years in what I call, a hiatus of self-discovery, I moved back to my hometown of Ottawa. The very first thing I did was seek out a yoga studio. I took classes around the city, and then found Pure Yoga. It was unlike anything I had ever experienced: loud music, bright colours on the walls, and lots of welcoming energy. I was apprehensive at first, but quickly knew that I was in good hands. It became home.

I took my teacher training with Pure shortly afterwards, and dove into a one month intensive, obtaining my 200hr certification and began teaching immediately. I then took a 40hr Yin training and I haven't stopped taking trainings since. I currently find myself learning more about movement and how the body works because I truly believe we are meant to feel amazing, and that all of the immobility and chronic pain we experience, can be avoided and rehabilitated.
It has been one year since integrating myself into the health and wellness industry as a profession, and to be honest, I am still finding my way. But when I am listening to podcasts about nutrition, working with incredible humans that inspire me, taking workshops, and moving with students who have a genuine interest in what I am offering, I really feel I am where I'm meant to be and I am assured that the rest will fall into place.
What were some of your challenges and successes in entrepreneurship?
One of my biggest challenges is not rushing the process. I am a real "GO!" type of person, so my journey building a business and growing my passion projects is a lot slower than I had ever anticipated. But every time I talk to someone who has been in my position, I'm reminded that all great endeavours take time, dedication, and staying the course no matter what. Sometimes, when I am struggling to trust in my own journey, I have to remind myself that nobody is 'better than me,' or further ahead. We truly are all in this together. Money blocks are also something that have shown up in all areas of my entrepreneur journey. It's crazy, I have never been this focused or mindful of money in this way, I am constantly learning or reading about money and reversing old habits. It's like a relationship I am slowly starting to get the hang of, and it's incredible to experience the transformation. I am learning that it isn't only about how much money you're making, but the value in being paid for what you actually love to do.
Fast forward to today, what does a day in the life of Rudie look like? Where do you teach/practice? Any upcoming projects?
When someone asks me what I do for work, I have to take a deep breath, smile, and organize my thoughts before I respond. Almost everything that I do is exciting and in line with my purpose and passions, that it doesn't always feel like 'work' and it often doesn't sound like work to others. Though my daily tasks and work change regularly, a typical day is to wake up, carry out my morning routine which usually includes: oil pulling, movement or rolling out a part of my body with Tune up Balls, (fun fact: it's usually my feet), and then I sit and meditate for at least five minutes focusing on my breath, and then I make a really good coffee. This first block of my day is so important and it is consistent. I don't check emails or my phone during this time, rather I connect with myself.
The rest of my day ranges from doing anything such as administrative duties or organizing guests for an upcoming podcast episode in which I am either recording, or seeking individuals out online. I am a Kardish Ambassador, so I also get to review and record cool products I am testing out. I work all over the city, so sometimes I will have a corporate client at lunch time, or teaching a public class at a gym/facility. When I am not teaching, I can be found working the front desk at Pure Yoga. In the evening is usually when I find a place to sweat. I am so blessed to have access to such wonderful facilities: Pure Yoga, Wheelhouse Cycle, Movati, Anytime Fitness, Human 2.0. My movement matches my temperament in that it is always changing so having these options is amazing. Lastly, I ALWAYS make sure I have some time to meal prep whether this is early morning or in the evening before bed. Mindful, healthy eating is such a huge part of my life and fuels everything that I do.


I am always working on new collaborations, but for now my focus is on the Podcast; generating solid content and continuing to connect with my POY listeners. I am teaching a lot and really working on leading solid, informed classes that keep my students safe and empowered in their bodies. I recently completed my upper and lover body mobility certification with Agatsu Fitness so I will be organizing and teaching some mobility classes soon! These are some things that are on the horizon for me.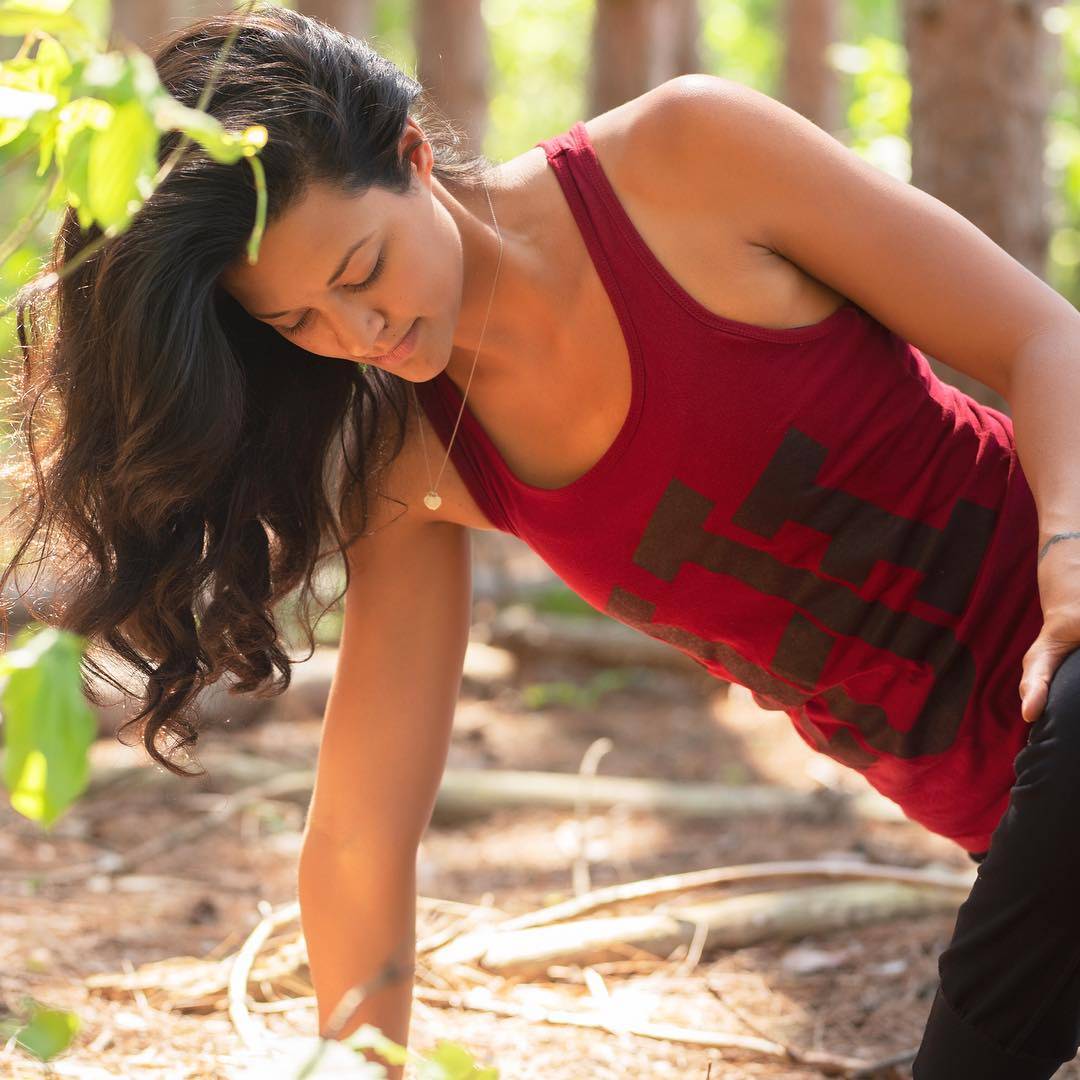 What inspired you to create The Pursuit of Yoginess? Talk a bit about developing the podcast and your aspirations for it.
The POY podcast plays a huge role in my life and in my offerings. When I graduated from my own YTT, I stepped into the fitness world and was immediately discouraged. I felt there was no real segue or handbook on how to make it as a teacher. The reality is that you work really hard in the beginning, and reap minimal rewards. It is very much about 'proving yourself' as a teacher, while you are still trying to overcome and navigate the experiences undergone in the actual training itself. It's like: ok now that yoga has opened you up, revealed your biggest insecurities and vulnerabilities, and challenged you in every way, it's time to go make sense of it all in front of other people as you guide them through their movement practice. By the way, you better know how the body moves safely, your music has to match your style/theme, your breath cues have to make sense, and oh yeah, some people will hate everything you have to offer no matter what, and they won't mind telling you. 
When I started the podcast, I really wanted to just pick the brains of some of my favourite teachers, so that I could truly understand how they had navigated their first year POST-YTT. I wish I'd had someone tell me that being a teacher isn't about a logo or a brand, or how many people show up to your classes. In the beginning there is so much doubt, and fear, and angst that comes up. Teaching is a very creative thing, which many people outside of the industry don't realize. We are essentially designing a piece of art, showcasing it to tons of people, and hoping they like it, but at the same time we don't have time to get hung up on external feedback because we just have to keep taking steps forward. It's also challenging because we want to emulate our inspirations, and then we lose our own authenticity, which is actually our greatest asset, but we just don't have the confidence to realize it yet.

The Pursuit of Yoginess, is the pursuit of the self because in the end, that's what it's all really about. You find what lights you up, and you bring this to as many people as you can through your offerings...As you discover that in your own life, everything else naturally comes together.


You talk a lot about purpose, passion and personal development, what virtues or values are most important for you as a yoga instructor and entrepreneur?
Passion and purpose are things we all possess. There is no such thing as someone without passion or purpose, there are those who are willing to invest in them and fail and be vulnerable, and there are those who are too afraid. This is not to say that we all need to be out there flying kites and chasing our dreams, but I can't tell you how many times people have said to me "It is so exciting and fun to see you pursuing your passions and goals!" as if it's something that only I am privileged to do. This is so silly to me, we are ALL capable. We all have tremendous gifts and value to offer whether this shows up as a part time hobby, or a full time career.

The biggest values to me are: resiliency, so failing and learning to 'fail' better. Growing: I am consistently either listening to a podcast, talking to someone about something that interests me, or learning new movements through trainings or workshops. In this, I am the eternal student and never pretending that I have it all figured out. Because I don't and I don't think anyone does. The last virtue is: genuine connection. Which sounds like an eye roll, but I have this weird (and amazing) ability to make real connections with people. I remember things about them, I ask questions, I follow up, I am curious, I love to uplift and encourage. I can't tell you how many times someone has told me that something I said or shared online really resonated with them or inspired them to take an uncomfortable leap. That, to me, is such a win. Providing an offering that comes from an authentic place, whether you find external success or not, and tying it all together by genuinely connecting with others. Life can become so incredibly hectic. We are always so busy, running around, texting, instagramming, we lack the in-person ability to connect, to recharge and to uplift. These shows up in my work, and in my teaching big time.


What's one piece of advice you'd give to those considering yoga teacher training?
One piece of advice I would give is to really create your vision. I lead a workshop recently for new yoga teachers, and the first exercise we did together was to create our ideal day. This literally means from the colours of the walls in the room where you wake, to the breakfast on your plate, and what you wear to leave the house: imagine your ideal day, and then determine where your yoga fits into that. If you can't, then you're either not serious enough about it, or you actually haven't even thought about it. Of course your vision is going to change, that isn't the point, the point is to zero in, and really get clear about your life and what you want it to look like and then let go of the assumptions or the expectations because it won't ever be perfect. I am constantly reminded that the universe isn't here to just give me what I want. I have to be willing to speak my goals and dreams and desires out loud, and then work my butt off to get there. Whatever you do, be bold and brave enough to not just imitate others in their pursuits, rather be yourself and make everything you do, as creative as you can! I wish someone had given me permission to do that.
Follow RudieJay
Instagram: @rudiejay
www.pursuitofyoginess.com
Human 2.0: https://bit.ly/2KCXPO8
Wheelhouse Cycle: https://bit.ly/2Mer4M0
Pure Yoga: https://bit.ly/2M6BFcC
Anytime Fitness HC: https://bit.ly/2OiI0ym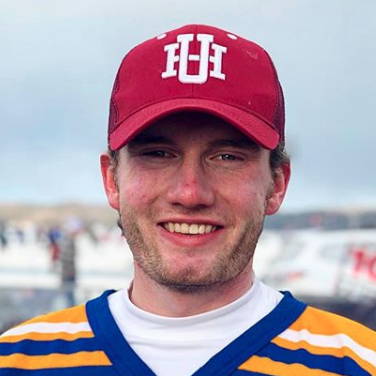 Sebastian Tomas of Ottawa, Ontario is a recent marketing graduate and newest Unsung Hero intern. His current goals include developing his marketing portfolio by connecting with like-minded individuals while continuing his studies in graphic design.